Beijing TIME High Technology Ltd.
Hardness tester, roughness tester, ultrasonic thickness tester, flaw detector and vibration tester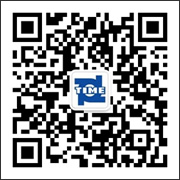 在线咨询
Beijing TIME High Technology Ltd. was established on August 14, 2002. It is a professional high-tech enterprise based on the technical advantages in the field of testing instruments formed by Shidai group over the years.
Times peak always adheres to the principle of "science and technology, industry and export" as well as the quality policy of "outstanding high-tech products, reassuring quality and satisfactory service". It takes the road of scientific and technological innovation and runs it through all work of development, production, sales, management and service.
The testing instrument products of Shidai Zhifeng have developed from the original single variety of Shidai Richter hardness tester to 12 series including Shidai Richter hardness tester, shore hardness tester, Rockwell hardness tester, roughness tester, coating thickness tester, ultrasonic thickness tester, vibration tester, infrared thermometer, ultrasonic wave flaw detector, laser caliper, and nearly 100 models. The products are exported to more than 60 countries and regions around the world, It is a "famous product in Beijing".
Times peak has a huge transnational business system, with dozens of exclusive agents in the international market, nearly 100 overseas agents and nearly 1000 domestic agents; The advanced technology, superior performance and good service of its products are favored and trusted by the majority of users, and its market share in the international and domestic markets is in a priority position.
The times Leeb hardness tester has become a milestone in the history of China's Leeb hardness testing; The era bench (Rockwell) hardness tester is an advanced testing instrument with complete functions and strict execution standards in China. The design structure can meet the measurement of special workpieces; The era roughness instrument has exquisite technology, great development potential and high market share; Times ultrasonic thickness gauge is widely used in boiler inspection, pressure vessel, power plant, chemical industry, metallurgy and other industries; Era coating thickness gauge is widely used in manufacturing, metal processing, commodity inspection and other fields. It has the characteristics of small volume and high measurement accuracy, especially suitable for engineering field measurement.
Compared with similar products, times TV Series Portable Vibration meters have the characteristics of complete functions, low price, stable and reliable performance. They are widely used in machinery manufacturing, electric power, metallurgy, vehicles and other manufacturing fields, and have successively won the title of new products and torch plan; Era ultrasonic flaw detector is a portable industrial nondestructive flaw detector, which is widely used in boiler, pressure vessel, aerospace and other industries; The times infrared thermometer has played a great role in Beijing's fight against SARS and has been highly praised by all walks of life.
The "instrument boutique project" of times peak development system since 2003 has greatly enhanced the competitiveness of existing products. Times peak is willing to sincerely cooperate with users, dealers and scientific research institutions to create a better vision!
Scientific research, production, testing and quality inspection in the fields of machinery, electric power, petrochemical, metallurgy, aerospace and nuclear industry
◆ Well known enterprises ◆
North China Power Group, Qinshan nuclear power station, Three Gorges project, China FAW
Richter hardness tester series, shore hardness tester series, Rockwell hardness tester series, Brinell hardness tester series, Vickers hardness tester series, microhardness tester series, roughness tester series, coating thickness tester series, bulovi integrated hardness tester series, ultrasonic thickness tester series, ultra sonic flaw detector series, vibration tester series, infrared thermometer series, Wechsler hardness tester series, magnetic particle flaw detector series, testing machine series Impact testing machine series, industrial endoscope series, electric spark leak detector series, spring testing machine series, buried pipeline detector series, buried pipeline gas leak detector series, X-ray flaw detector series.
We could not find any corresponding parameters, please add them to the properties table